FLSA
Flight Levels Systems Architecture
Connect & Operate
across all of your Flight Levels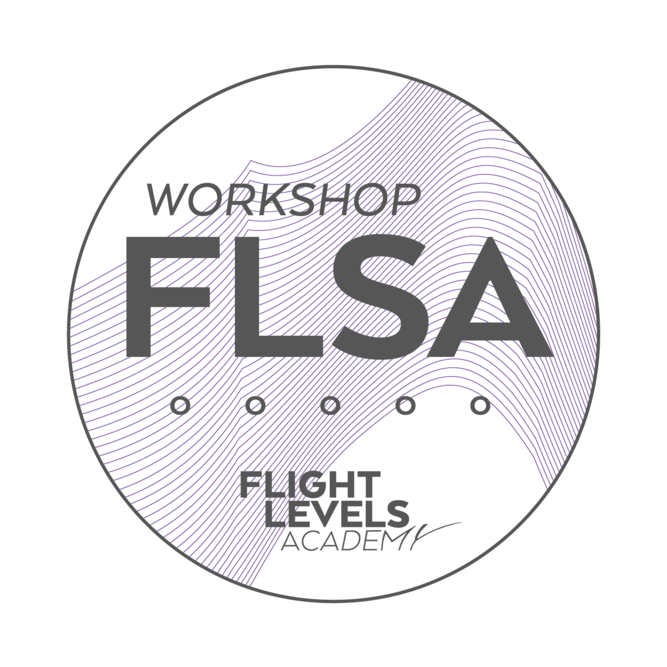 You want to revive a stalled transformation?
You are at the beginning of an agile transformation and you want to avoid failure?
You want to understand how your business generates value and want to be able to map the value streams from customer request to delivery?
You want to identify how interdependencies between teams and departments affect the flow of work and how to get a handle on them?
In this workshop, you will learn how to connect all areas of your business into a collective (agile) transformation. Find out how work flows through the entire organization, which alignments are necessary and how you can effectively roll out the change.
Target Audience
Leadership
Transformation Leaders
Org Coaches
Org Designers
Target Context
Work mostly across your Portfolio, Leadership, or multiple departments
Content at a glance
Visualize you Situation: Map your organization's communication flows and collaboration points
Create Focus: Understand and agree on the key factors to optimize for at the systemic level.
Establish agile Interactions: Connect the appropriate people to the right topics, at the right time.
Measure Progress: Decide and Define how you will gauge improvement.
Operate and Collaboration Improve: How to connect into your operating rhythm so what you are learning becomes actionable, and continuously improves.

Certification
This workshop is certified by the Flight Levels Academy. After completing the workshop, participants will receive a "Certificate of Completion" directly from Flight Levels Academy.
The knowledge acquired in the Flight Levels Systems Architecture Workshop (FLSA) is an essential requirement if you want to become a certified Flight Levels Coach (FLC).
What is important to us
System thinking instead
of local optimization
We don't need high-performance teams, but systems that make better performance possible.
Sense instead
of Dogma
Find the best solution for your organization – not the best framework blueprint.
Outcome instead
of output
More of anything doesn't work anymore. It is important to deliver what achieves the best results for customers and business.
Agile interactions instead
of agile islands
The right thing happens when the right team is working on the right thing at the right time.
3 for 2 offer
For almost all trainings LEANability offers a 3 for 2 package. This means if 3 people from the same company register together in the same training, only 2 pay. Or in other words, there is a 33% discount for 3 participants on one invoice.
Attention
There are always participants in this workshop who think we are building Flight Levels boards here. We are not! In the Flight Levels Systems Architecture Workshop, a system architecture is designed that conceptually shows which Flight Level 1, 2, and 3 boards are necessary for an organisation and how these working systems interact with each other. A possible from the workshop looks something like this: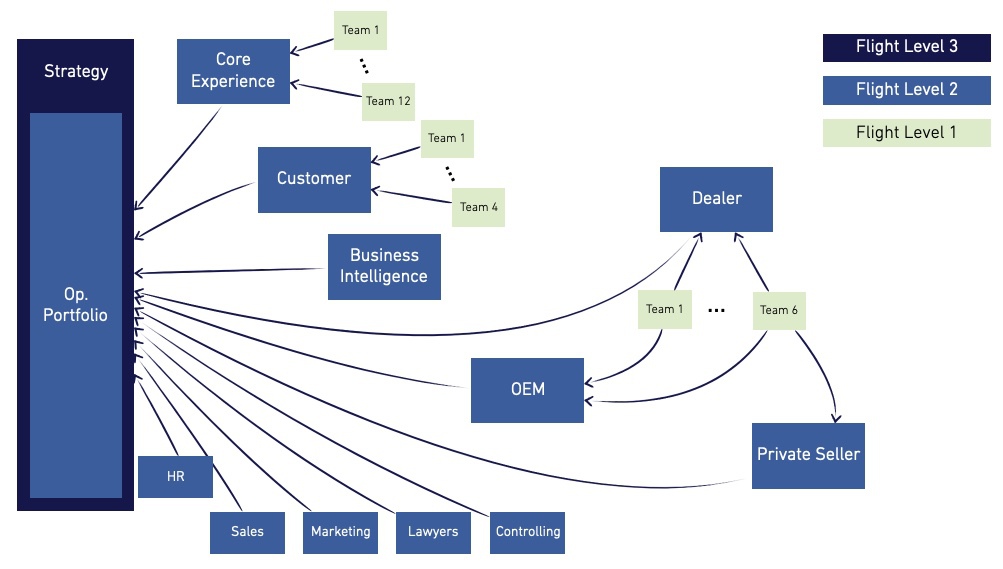 If you are interested in building a Flight Level 2 system, please attend the Flight Level 2 Design Workshop. For those interested in Flight Level 3 systems, we offer the Flight Level 3 Design Workshop.
If you are not sure which workshop is best for you, please contact us.