FLCL
Flight Levels
Change Leadership
What do I need to consider to take off well with the Flight Levels in the direction of Business Agility? How do I win over employees and managers alike for this journey? What things do I need to consider in-flight operations to ensure ongoing improvements? And what do I do if I suddenly have to deal with 30, 50, 100 or even more people? The Flight Levels Change Leadership Workshop provides practical answers to these questions and equips you with everything you need for professional implementation and successful operations.
Flight Levels Change Leadership was formerly known as Flight Levels Coaching Skills, it is actually the same class but we decided to give it a new name that is more consistent with the content.

The Problem
The problem is that many agile experts work primarily at the individual and team level. In order to establish business agility, however, end-to-end value streams must be improved, which often flow through the entire organization. In any case, such an improvement requires a contemporary understanding of change and leadership skills with which the necessary change can be designed in an agile manner: from the introduction of flight levels to the implementation of customized workshop, training and communication formats to an operational management that is characterized by continuous improvement. 
You want to know what you should consider when you want to lead your organization step by step to more business agility
You want to strengthen your leadership skills in agile transformation
You want to see how you can quickly identify and solve problems in the change process using concrete case studies
You want to learn how to design a change flow tailored to your company and which formats and tools you can use for it
You want to learn how to effectively support individuals (such as the flight level sponsor), small groups (such as the change team) or large groups (such as 120 experts in a flight level 2 system).
You want to get new impulses for facilitating stand-ups and retrospectives on different flight levels
How this workshop can help you
You want to get new impulses for facilitating stand-ups and retrospectives on different flight levels
We provide the big picture of an agile change flow that fits the flight levels
We provide an overview of proven formats and tools
We take a close-up look at essential formats such as the clarification meeting, the Flight Levels introductory workshop, the Flight Levels operational kick-off or the retrospective
We equip you to work with large groups
We show you how to cross departmental and hierarchical boundaries
We strengthen your skillset as a professional change leader
The content at a glance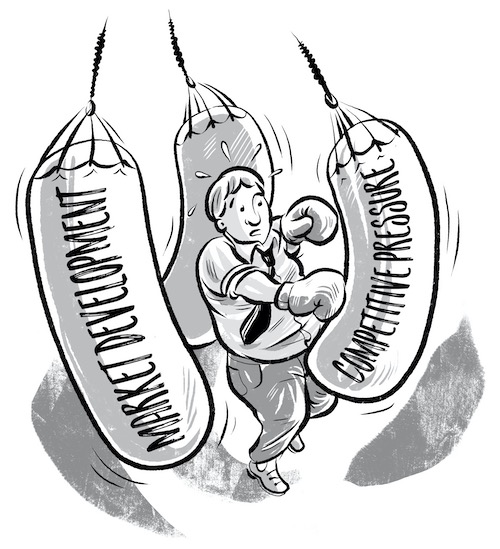 Business agility and agile change: what you need to consider to get your organization flying
Working with large groups: How to get 30, 50, 100 or even more people moving with purpose and continually build momentum 
Formats of change: flight level introductory workshop, flow design workshop, operational kick-off, retrospective, improvement workshop 
 Agile Interactions: What forms of collaboration have proven successful and what you should consider when doing so
Success Factors: Why regular Inspect & Adapt of the actual change happening is essential and how the systemic loop helps you do it
Special challenges: Sparring partnership with the sponsor, co-creative work with the change team, dealing with resistance from individual stakeholders, using emotions
Back to the start: How to get from the first contact to a sustainable contract
Prerequisites
This training builds on the content of the Flight Levels Introduction Workshop. Please ensure that you have attended and fully completed the FLIN prior to the first session. If you are working towards an official Flight Levels Academy title, the FLIN is both a solid foundation and part of the title.