FL3D
Flight Level 3 Design
Unleash your Strategy with Flight Levels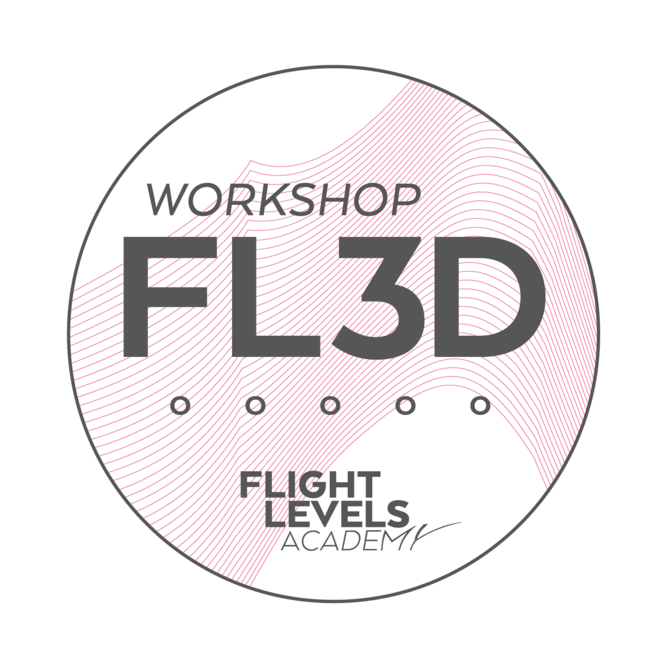 Is your strategy hidden away in a PowerPoint presentation, waiting for the light of day?
Do you spend too much time creating OKRs, leaving little time for actual work?
Do you have a three-year strategy, but your employees' work reality is far from it?
Implementing a strategy can be challenging, but we're here to help. We'll show you how to build your very own Flight Level 3 System – tailored to your company's context.
Sign up now and become the pilot of your strategy implementation!
Find your seat!
Target Audience
Product Owner, Produktmanager
Middle and Senior Managers
Portfolio Managers
Agile Coaches
Target Context
Implementing Strategy
Strategic Portfolio Management
The Content at a glance
Our workshop will help you turn your strategy into reality.
You'll learn to break down multi-year strategic goals into concrete tasks for the upcoming weeks.
We'll also show you how to measure the progress of your strategic work and establish continuous improvement loops to stay agile in the market.
Through board patterns and use cases, you'll see how other companies successfully implement their strategies with a Flight Level 3 system.
Build on what's already working well in your company and map your existing strategy tools to Flight Levels to reach your business goals faster and more efficiently.
We'll teach you how to establish effective meetings where important topics are discussed concisely and decisions are made efficiently.
You'll learn to bring your Flight Level 3 Strategy Board to life.
Ready to join? Great! Click here to sign up and take the first step toward successful strategy implementation.

Certification
This workshop is certified by the Flight Levels Academy. You will receive a certificate of completion of Flight Levels Academy after the workshop.
Target Group
Are you a Product Owner, Portfolio Manager, Senior or Middle Manager responsible for strategy implementation?
Are you a Product Manager or Agile Coach helping others implement their strategies?
If you're ready to take your strategy implementation to the next level, Flight Level 3 Design is exactly what you need! It's the perfect tool for anyone looking to implement strategies. Sign up now for one of our upcoming sessions.
Hands-On Learning
This workshop is practical and interactive – no endless or boring PowerPoint presentations, just real learning through doing.
You won't just learn the theory behind the Flight Level 3 System; you'll also have the chance to practice with your company's context.
Are you eager to take control and bring your strategy to life? Sign up for the Flight Level 3 Design Workshop now, and let's take off together!
What is important to us
At LEANability, we believe in system thinking over local optimization, meaning over dogma, and outcome over output.
We want you to find the best solution for your organization, not just the best framework blueprint.
We also believe in company-wide agile interactions instead of agile islands, and we want you to do the right thing by having the right teamwork on the right task at the right time.
We're excited to help you turn your strategy into reality. Sign up today for our Flight Level 3 Design Workshop!
3 for 2 offer
Now's the time to take advantage of our exclusive 3-for-2 offer and set your company on the path to success! Sign up for the Flight Level 3 Design workshop along with two colleagues from your company and receive an unbeatable 33% discount – that means one of you gets to participate for free!
Don't wait any longer and secure this unique advantage for you and your team. Learning together not only makes it easier, but the lessons can also be more effectively implemented in practice when multiple people from the company attend the workshop.
So, what are you waiting for? Seize this fantastic opportunity and register your team today! 3 for 2 – the offer that helps your company achieve its breakthrough.